Nik Kershaw - Live at Music in the Park 2023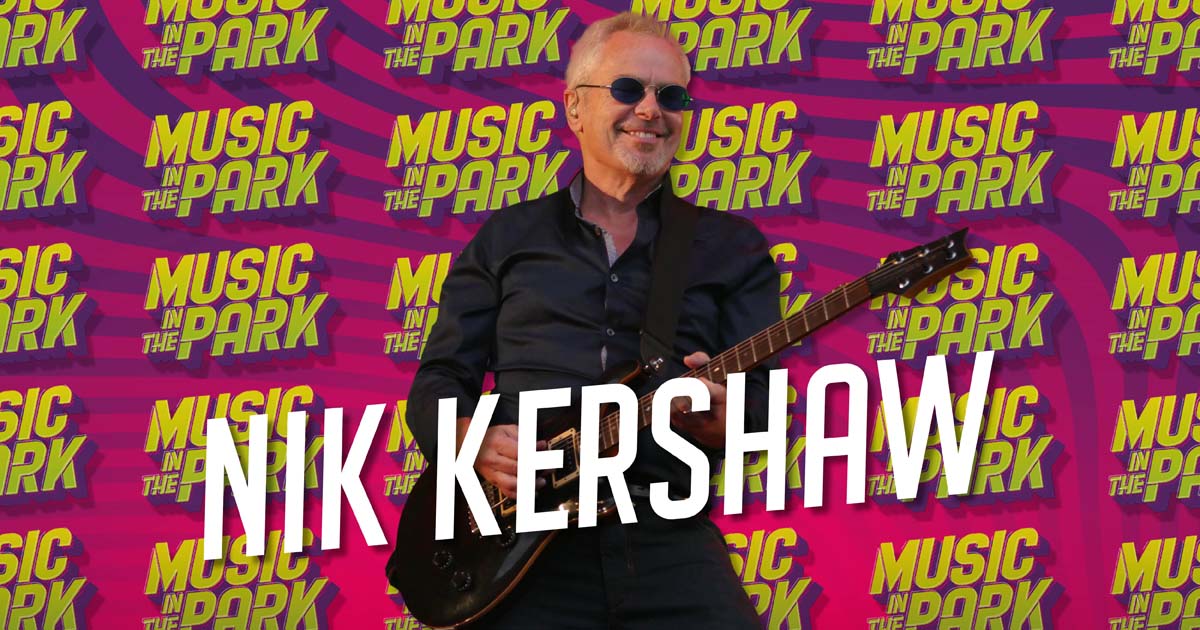 Nik Kershaw will be performing live at the Music in the Park event in Worden Park, Leyland on Sunday, 28 May 2023.
Throughout his career, Nik has attracted praise from such legends as Eric Clapton and Miles Davis and has been nominated for four Brit Awards. Elton John famously described him as being "the best songwriter of his generation" referring to hits such as 'Wouldn't it be good' and 'I won't let the sun go down on me'.
He continues to write and record (both for his own projects and for film and TV), and performs his songs – old and new – to his faithful following all over the world.
Nik's biggest hit, 'I Won't Let the Sun Go Down on Me' – helped to propel him to 62 weeks on the UK Singles Chart through 1984 and 1985 – beating every other solo artist, together with performing at Live Aid.
One of the best-loved solo artists of the 80s, we are thrilled to have Nik in Leyland, at the Music in the Park event in May 2023.